Welcome to the Supernova wikia!
Set in the distant, space-faring future
Supernova
takes an innovative approach to the multiplayer online battle arena (MOBA) genre by adding army management and promises an exciting science fiction setting with vast potential.
In Supernova the universe is the battle arena, and players must battle as humans or aliens for their race's right to exist. Commanders from across the galaxy pit themselves against each other to save their race from extinction -- only the strongest commanders can save their species from interstellar annihilation. Players choose from a wide variety of commanders to control, such as giant robots, cyborgs, or interstellar races adapted to the unyielding harshness of space.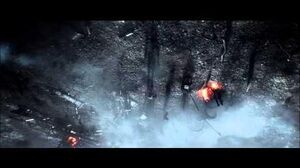 Ad blocker interference detected!
Wikia is a free-to-use site that makes money from advertising. We have a modified experience for viewers using ad blockers

Wikia is not accessible if you've made further modifications. Remove the custom ad blocker rule(s) and the page will load as expected.